---Goals---
Premium Goal By Region:
East 25$ Million
South 25$ Million
West 27$ Million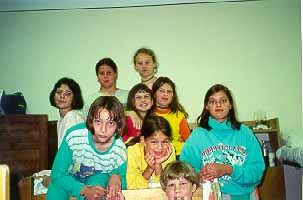 Walk Thru the Bible
The Christian Foundation will be at Walk Thru the Bible on Nov 2 - 5. Agents and Principals are invited to come, compliments of Walk Thru, the only cost is transportation to Marco Island, Florida. For information or reservations call 1-800-868-9300. Dr. Bruce Wilkinson, Founder of Walk Thru the Bible will be teaching on the subject of "Eternal Rewards". The Bible teaching is incredible and life changing that you and your wife can enjoy in a relaxing setting. We strongly encourage everyone to attend, it will be a great weekend and a good chance to meet and hear in-depth about the Christian Foundation, and our interest in supporting foreign missions. Come and hear first hand what Walk Thru the Bible does worldwide and see what one of the many different ministries that the Christian Foundation supports and their unique approach.
Agent Information
We have 75 agencies across America producing for the Christian Foundation. It has been a blessing to see God working in the lives of agents across America. If these agencies place all of their business in the foundation the annual premium would exceed 19 million!! That's over 2 million going for missions support!!
Book Rolls
Several agents are book rolling their workers comp to the Christian Foundation from several companies. If you would like to know more about rolling a book of business or would like to roll a book of business call Jack, Jim or Tom at 1-877-808-7711(toll free).
Approved Missions
Word of Life Hungary, Walk Thru the Bible, Athletes in Action, International Cooperating Ministries, Opportunity International, Partners International, Jesus Film, CBMC, Salvation Army, Habitat for Humanity International, Children of Promise.
Which one do you want to support? Let us know.